North East Overview
The North East, India comprising of eight states – Arunachal Pradesh, Assam, Manipur, Meghalaya, Mizoram, Nagaland, Sikkim and Tripura. There are so many different landscapes to explore, cities to see, flavouring cuisines. It is the hub of lush rainforests, hills and valleys and a set of local culture and tradition.
Thousands of places to be explored in North East, a state full of greenery. Itis specially set to bring out the adventurous, carefree and travel loving person in you. These are tailor made itineraries designed for the travelers to get them best experience and comfort.
Start your journeywith the capital town of Sikkim i.e. Gangtok. Travel through lively valleys, UncommercializedLachen and green everywhere in Darjeeling will make you puffing.
Have a visit to Buddhist memorials in Gangtok, lakes and mountains while passing from one city to another and tea gardening of Darjeeling. These all things are going to make this place your sweetheart.

Things to do:
• Kaziranga national park
• River rafting
• Biking expedition
• Trekking
• Eco tourism
• Attend the Hornbill festival
• Waterfall
• Largest river island in the world
• Adventure fishing
• Walk over the living root bridge
• Paragliding
• Visit the floating lake
• Visit Mawsynram
• Monastry
• Baba mandir
• Nathula pass
• Indo China border
• Zoological park
• Tiger hills
• Mountaineering institute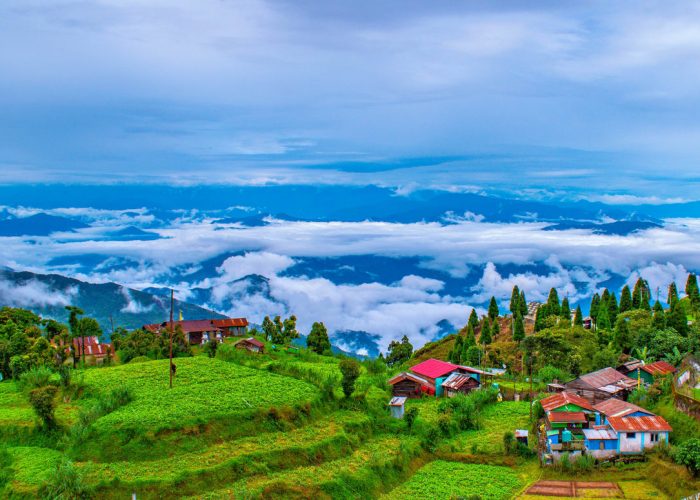 Net per adult
Darjeeling & Gangtok Tour 4 nights 5 days